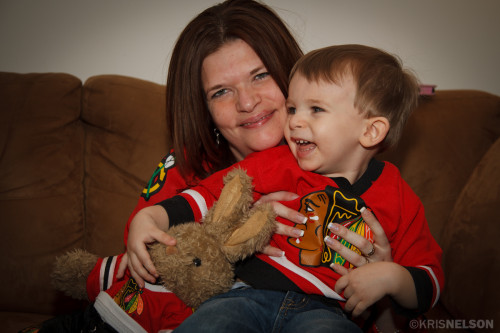 Two happy humans celebrating the start of the shortened 2013 NHL season.
Hockey Day, 2013
With the lockout shortened NHL season, we went almost four months without watching our beloved Blackhawks.
But with the season starting on January 19th, we were all set to go and did a photo shoot in our favorite Hawks gear.
More Photos
You can see all the photos from our Hockey Day shoot in the Hockey Day, Jan '13 album.
[button link="http://www.krisnelsonphoto.com/galleries/hockey-day-january-2013/" color="#444″ text_color="#ccc"]View Album[/button]
Oh, and by the way, our hometown Hawks beat the defending champion LA Kings in the season opener.